Send me reorder reminders and other order related emails.
C
Prescription Verification
Optima Toric 2 Pack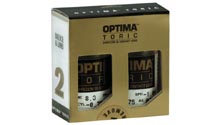 Back order alert: May take 3 to 5 weeks before shipment. The Optima Toric is manufactured by Bausch and Lomb. Optima Toric is packaged in single lens vials. The 2-pack consists of two Optima Toric lens vials. **Important Shipping Information**
- Please select USPS for a delivery option.
- We will not be able to ship via Fedex.

Material:
45.0% water, 55.0% hefilcon B polymer
Replacement:
1 year daily wear
Packaging:
2 single lens vials
Manufacturer:
Bausch & Lomb Inc (www.bauschandlomb.com)
Rochester, NY